SOMETHING SPECIAL

Wow what else can I say. Miss Lady Louisa is something special. Was so so nervous when I arrived but as soon as I met her was made to feel such at ease. A truly mind blowing experience.Will definitely be going back.

Thank you Miss Lady Louisa
ANOTHER SATISFIED CUSTOMER!

Hi Lady Louisa thank you for today's session and seeing me for the first time. I must say you are very very good at your job and I can tell that you really enjoy it will look to book another session either in August or September when I can find time with work.

Your dungeon was very well presented and even though it might have seemed it all the restraints were comfortable x
CUSTOM VIDEO CLIP FROM MISS LADY LOUISA

I have recently ordered a custom sissy makeover video clip from Miss Lady Louisa, and I couldn't be more satisfied 🙂

From initial contact, communication was easy going and highly professional. Lady Louisa knew exactly my idea and how to execute it to perfection.

The video was exactly what I wanted and much more. The focus on the detail was second to none, and whole scene was perfectly set.

I highly recommend Lady Louisa's custom clips, and I will definitely be ordering more in the future 🙂

Miss Lady Louisa is perfect mistress, a very kind person, an amazing human being, and one of the best dommes in the world, so don't waste your time, and contact her...it will change your life!
HIGHLY RECOMMEND MISS LADY LOUISA

So before I talk about my personal experience in session I just want to mention how clean and nice the play space is, Mistress clearly takes an immense amount of pride in her work and has clearly taken a lot of time and care to put together the play space.

Dealing with Mistress prior to our session was a pleasure, Mistress is professional, respectful and polite and open to explore all sorts of kinks with you.

I have had 2 sessions with Mistress, the first was an hour session and the 2nd was a 2 hour a session.

The first session was my first session with a Mistress for a couple years so I was quite nervous. Mistress made me feel relaxed and comfortable before the session started, she explored my kinks with me, we did some ballbusting, facesitting and edging/teasing before allowing me to worship her feet at the end of the session.

The 2nd session we did facesitting in a body bag, over the knee spanking, good boy role play, edging, caning, electrics, hair pulling and ballbusting and it was all absolutely fantastic, it was such a rush.

Mistress will push your limits and move you out of your comfort zone, she will teach you to take pain/push past your pain limits.

Mistress is a perfect mix of a strict disciplinarian with a firm hand and a fun kinky relaxed Mistress.

I've enjoyed spending time with her so much and I can't wait to serve her again, spending time with Mistress Louisa is exhilarating and as soon as I leave I just want to go back.

Also as a side point I'm super impressed with how well Mistress can read people, she can read me like a book and knows exactly what I like, it's amazing.

Highly recommend Mistress Lady Louisa 🙂
CHANCE DISCOVERY ON ONLYFANS

By accident I discovered Miss Lady Louisa on OnlyFans. Her eyes were like a magnet. I emailed for a session, and I thought it could be a session for the future since I am living on the other side of the North Sea. Just a few weeks later I saw she would be touring to Amsterdam. I directly took the opportunity to book a 2-hour session.

We had a short phone call the day before, to talk about preferences and limits. This felt okay, although I felt a bit of risk of a scripted session. Fortunately, this is not happening with Mistress Louisa.

When I arrived at the rented apartment, it felt a bit strange, I had never had a session in a domestic room type of environment. She also felt a bit strict, I thought, let's start, see what happens, if we click or not at least she looks amazing.

We started with our session, and for reason she really hits the spot. Did I just say, there was no chemistry? Wow, she provides you with the feeling that I am there completely for her, like a playball. The variety between receiving pain and allowing to worship her boots, feet and ass is amazing. She also asked me to do some things I had never done before, like really eating the cigarette end while serving her as an ash tray. She asked me to jerk off and come within the first 15 minutes of the session.

I was completely in shock, what is she going to do? Just sending me off after 15 minutes? Will I be able to really serve her and get into full dedication when I have released myself of my sperm so early in the session? But even after my climax I was still completely hers. No moment to think about anything else than her, feeling really in a bubble far away from the real world. This really returned me to sessions of many years ago. I want to serve Mistress Louisa and nobody else.

She is also teasing you a lot, she saw I enjoyed sounds so much, that she suddenly stopped. I was not ready to stop with sounds. The way she teased me, makes me crazy. I also didn't dare to ask for more pain, I was going to be there as her puppy to play with. Due to her beauty, you can only obey and serve her without any other option. It is like she plants a seed in your brain when the session starts.

Due to this mindset that she creates, there is only the wish to proof her you are worthy to be allowed to be there. Nothing but supremacy. I am certain she will guide me towards and over boundaries that I thought would be strict. In her eyes I see so much pleasure during the play, I am just going to follow her direction. Explore new things in bdsm and forget about many lousy sessions of the past.

I will return and from now on, I will be dedicated to Miss Lady Louisa!
NEWBIE PUT AT EASE FOR A FANTASTIC FIRST SESSION!

I just wanted to say a huge thank You for allowing me to serve You this week. It was a truly amazing experience especially as this was my first ever time!

I From the moment I arrived it was clear that this would be a unique experience to spend time with such an incredible Mistress. You put me at ease and explained everything I needed to know about what lay ahead.

I The session itself was fantastic, amazing feelings, emotions and sensations which pushed me right to the edge.

I I think I left in a dream and can hardly remember the journey home. I can't wait to be on my knees again submitting to You.
WHATSAPP PACKAGE A HIT!

I'm not sure I can I put in to words my first foray with Miss Lady Louisa. I opted for the shorter package (a mistake in hindsight) it was incredibly well priced for the amount of time and effort I was given.

Everything that was done was incredibly well thought out and it was clear a lot of thought had gone into every plan devised for me.

If anyone is on the fence about going ahead I would just have to say jump right in she doesn't bite!

Miss Lady Louisa is as stunning as she is evil (but I think that's what most of us want)
A HUGE THANK YOU

A huge thank-you to Miss Lady Louisa for making my fantasy come true. It is down to the trust and confidence she inspires in me that meant I felt able to share my secret desire to experience being well and truly used by a well endowed black dominant man. To my delight Miss Lady Louisa responded by saying we could make my fantasy a reality and set about planning the day.

She was on top of every detail making sure that nothing was going to disappoint and it certainly didn't.

Full of surprises she told me that she knew a kink friendly makeup artist who she had arranged to assist in transforming me for the occasion - after all a girl likes to look her best.

She consulted me on potential dominant men keen to ensure they fitted my fantasy and would also bring the right chemistry to make the session a success.

Fully involved with helping me to choose my outfit I was feeling at my slutty best when the fun started. I won't go into the details but it was an incredible experience which way surpassed my hopes. Thanks to Miss Lady Louisa for making sure this sissy slut got to live out her dream.
AN AMAZING SISSY TRANSFORMATION

I had the 3hr sissy makeover package with play included with Miss Lady Louisa, and it was amazing.

I was nervous at first but was welcomed at the door by Mistress with a lovely smile and was put at ease straight away. It was a great location and easy to get to and find. I found the makeover very relaxing and we chatted about all different things while I was having my makeover and was no longer nervous at all. After the make up was done Mistress had chosen me a sexy outfit in pink, (I had let her know beforehand I liked pink), then she chose my wig and did my nails for me. She put me in some lovely heels then I was all transformed, it felt amazing.

We then had a mini photoshoot with me in different poses which I enjoyed, and then was onto the play.

I won't go into too much detail about the play but I loved every minute of it and I even got to worship Mistress for being a good girl.

I will definitely have another session with Mistress and I'm hoping (fingers crossed) to be her sissy maid at one of her events - thank you so much for the training Mistress on my journey to become a better sissy sub.
CANNOT RECOMMEND ENOUGH

Cannot recommend MLL enough.

Great communications prior to the session and really takes the time to understand your desires beforehand ensuring that the session is enjoyable for all.

The session itself was great fun – we did food play, caging, humiliation and a public walk and she really helped me to push my boundaries. Above all MLL is a complete professional and really takes pride in her work and what she does.
SWEET DREAMS IN SUB SPACE

Before I went to sleep last night I was thinking about our last session. Really loved it (and loved your new place).

I was also thinking back to that time when I was in such a deep sub space when I hugged your legs. Like you said, at the time just a special moment.

I'm so happy being your slave and counting down the days until I get to see you again. Gonna day dream about hugging and worshiping those boots now lol
A SPECIAL AND DIRTY FEELING

I had a good time with Lady Louisa and will be returning, she seemed to know how to abuse me and make me feel special and dirty.

There is a good selection of clothing and accessories including makeup.

You are also more than welcome to bring along your own bits and bobs as well.

See you very soon!
PEGGED SLAVE THANKFUL FOR MISTRESS' CARE AND GUIDANCE

I want to take a moment to thank you for a wonderful session.

After having a really bad experience in the past during a strap-on session with another mistress, I developed a complete mental block that has ruined so many sessions since.

I was so scared that history would repeat itself, but through your complete care and guidance, you have allowed me to once again feel a big sense of relief and personal pride that I was able to be pegged for several minutes. I can't thank you enough for your training and patience with me.
GLAD YOU PUSHED MY LIMITS!

I'm safely home!

Again thank you for seeing me today, I can't remember the last time I fell that deep into sub-space.

You said you wanted to push my limits and try new things and I'm so glad you did, I'm a very happy subby.

I won't leave it so long next time
AMAZING SUNDAY SESSION PROVES A BIG HIT FOR BRITNEY!

Hello Mistress, I hope You are well? I wanted to say thank You for the amazing session Sunday before last. Apologies I didn't come back sooner, life and holidays got in the way. I really enjoyed it and I'm very excited to do it again and push myself even further. I thought I'd do a sort of review if you wanted to share it…

My time with Mistress Lady Louisa was an experience like none I've ever had before and was truly special. Mistress pushed me to areas I have previously not entered and I loved them. All communication beforehand was thorough and attentive. Location was great and easy to find. Mistress eased me into things and I was very comfortable, very quickly. The quality of sissy makeover I received was wonderful, I can only dream of making myself look so good.

Then I performed for Mistress in a way I really enjoyed and felt so slutty. The taste of her nectar was not something I had expected but certainly put me in my place. As did the many strikes across my behind and the pounding I took from her strap-on. She teased me with her amazing body. I loved it all. But the icing on the cake, quite literally was the man she had organised for me to suck for her and then take a face full of his cum. Glorious. I felt like such a filthy sissy slut. I can't wait to push myself even further for Mistress.

Feel free to use that as you want. I am in the process of working out when I am next free again but I am very keen to see you again and submit to you further Mistress.
Testimonials here 
Testimonials here 
Testimonials here 
Testimonials here 
Testimonials here 
Testimonials here 
Testimonials here 
"Extraordinay time with Mistress, it's so meant to be"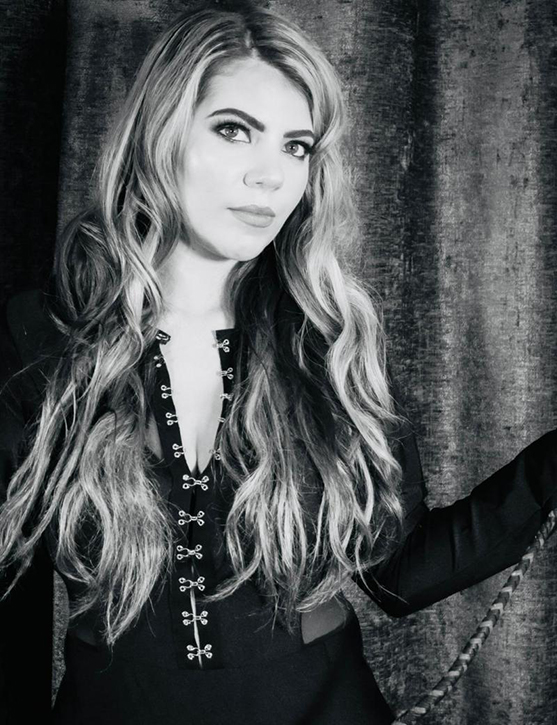 Testimonials here 
Testimonials here 
Testimonials here 
Testimonials here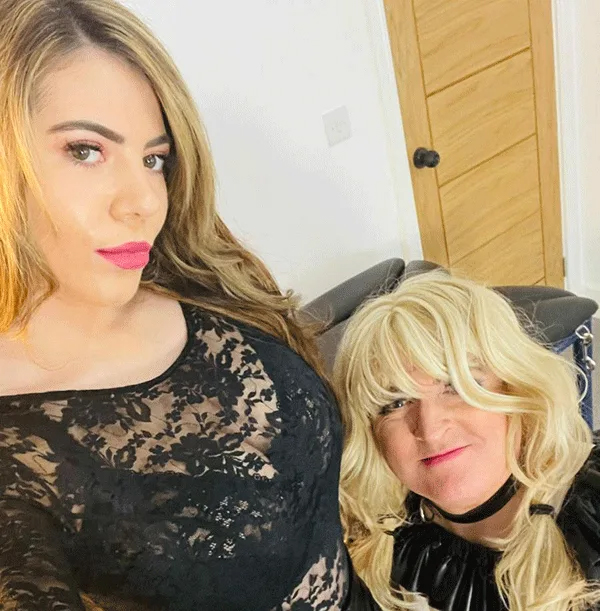 Sessious with
Miss Lady Louisa
If you successfully apply and have the fortunate opportunity to session with me, read more about what you can expect and the type of sessions available.
The beauty and liberation enjoyed on one of my Sissy Makeover Sessions will be an experience to remember, very immersive and incredibly transformative. See the new you emerge.
Not for the feint hearted. I offer a variety of chastity packages and keyholding services for you naughty boys who need to be kept in line.
Can't session in real time? Then this one might be for you. Let me push your boundaries and tailor an online domination package specifically for you and your fetishes.