Longing to be controlled….then look no further than my exclusive chastity key holding packages available both online and real time. 
Package 1 is for 10 days (£75) OR Package 2 is for for 24 days (£135)
You can expect
– full ownership of your caged manhood for your selected period of lockdown
– 1-1 Chat
– Regular photo updates and custom clips
– voice notes and tasks
PLUS
– Plus a full introduction call before we get started along with an agreement form for you to fill out by email
"Longing to be controlled then this is certainly for you"
If you'd like for me to take control of your chastity cage as your key holder I highly recommend buying one from the House of Denial where I am a registered key holder. You will find they have a large selection of cages available if you are looking to purchase a new one, be rest assured I will assist you in choosing the right style.
For those in online servitude to me and not close enough to serve me in real time I have 'long distance' keyholding packages available where chastity training is also provided.
Feel my control now and EMAIL ME for full details.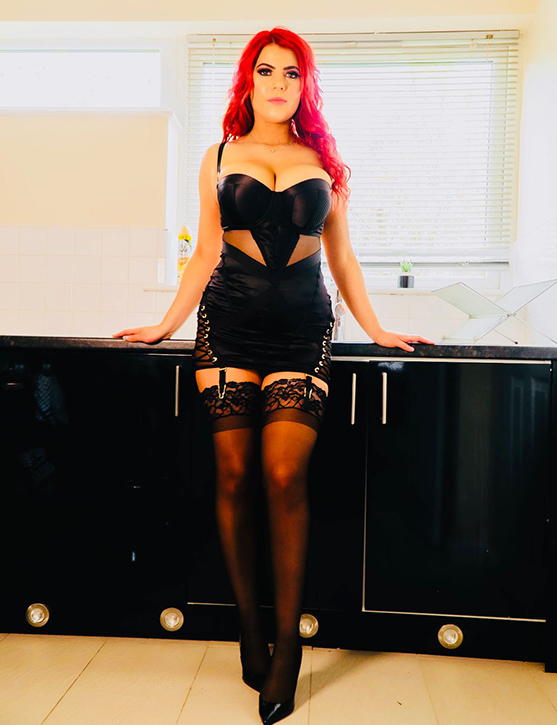 Sessious with
Miss Lady Louisa
If you successfully apply and have the fortunate opportunity to session with me, read more about what you can expect and the type of sessions available.
The beauty and liberation enjoyed on one of my Sissy Makeover Sessions will be an experience to remember, very immersive and incredibly transformative. See the new you emerge.
Not for the feint hearted. I offer a variety of chastity packages and keyholding services for you naughty boys who need to be kept in line.
Can't session in real time? Then this one might be for you. Let me push your boundaries and tailor an online domination package specifically for you and your fetishes.